Capers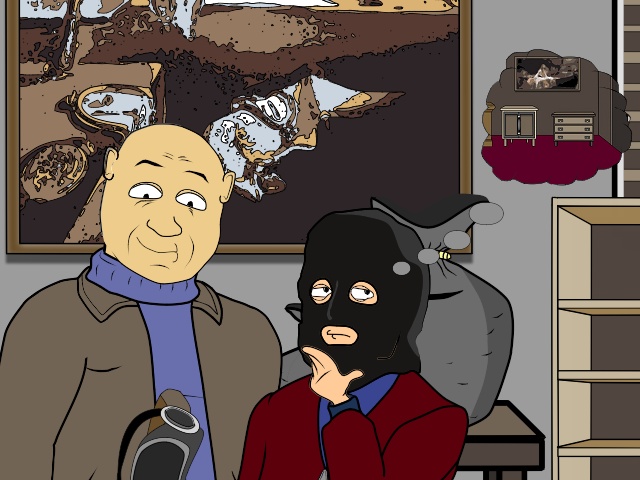 Capers followed the shady but essentially harmless world of Banks, a man on the wrong side of the tracks. In fact, he's nowhere near the tracks. He always wears a balaclava and has high hopes.
With his childhood mate Miggs,a none-too-bright slab of meat in a jacket, Shavy Joe and Vince he plans robberies and all manner of get-rich-quick schemes with success paralled only by Pompeii's planning committee.
The animation has developed from the original premise,a link to which is included below.
This site has been substantially revamped; it is taking a little while to do. Therefore some links may not work until they are ready to go live. Bear with me. Any queries tweet me @edparnell or Contact